Six-Time Broadway Veteran Lydia Gaston Joins Cast of Broadway, TV and Motion Picture Performers in
R.E.D. Hat Fight Club 
Wendy Makkena and Tari Kelly Among Other Broadway Veterans in NYC Mother's Day Concert Musical Parody
Written by American Theatre Wing's Jonathan Larson Grant and
MAC Award-Winning Joel B. New


Music Direction by David Fraley
Directed by Katharine Pettit
Mother's Day!
May 14, 2023 @ 7:00 p.m. EST
(food + drink entry begins one hour before showtime)
The Green Room 42
570 Tenth Avenue
(bet. 41st and 42nd Streets)
In-Person Tickets are $39-$79 (+$10 for food/drink).
Livestream tickets are $19. Streaming link is emailed 30 minutes before showtime.
For all tickets, visit TheGreenRoom42.
Runtime: 75 minutes with no intermission

NEW YORK, NY – May 4, 2023 – Just in time for Mother's Day, six-time Broadway veteran Lydia Gaston (The King and I, Miss Saigon, Jerome Robbins' Broadway, Shogun, The Red Shoes) joins the cast of Broadway, Off-Broadway, television and motion picture performers in the world premiere concert of R.E.D. Hat Fight Club, an utterly ridiculous and overtly queer musical parody written by American Theatre Wing's Jonathan Larson Grant and MAC Award-winning Joel B. New (Tempting Mr. Lincoln; Undertaking Christmas). The concert will be staged on Mother's Day, May 14, 2023, at 7:00 p.m. EST at The Green Room 42, 570 Tenth Avenue in New York City, and the presentation will also be livestreamed.
Katharine Pettit directs a cast of six, rounded out by Renee Claire Bergeron (Nat. Tour: Whistle Down the Wind), Tari Kelly (B'way: Mr. Saturday Night, Groundhog Day, Something Rotten!, Anything Goes, The Boy From Oz), Wendy Makkena (Film: Sister Act movies; B'way: Lend Me a Tenor, Pygmalion, Side Man), Charles Sanchez (Web Series: Merce!), and Jill Melanie Wirth (TV-Film: The Normal Heart – HBO). David Fraley is music director.
After getting fired on her fiftieth birthday, a plucky milliner falls in love with a mysterious stranger and starts an underground fight club. But when it all inevitably spirals out of control, she must get even pluckier to put a stop to the mayhem and save the world before it's too late. Starring some of the funniest leading ladies from Broadway and beyond, R.E.D. Hat Fight Club is the perfect gift this Mother's Day: a knock-out musical parody celebrating the joys of aging and sisterhood!
"R.E.D. Hat Fight Club is a love letter to all the amazing women in the world who've taught us it's never too late to make lifelong friends, learn something about yourself, or be a fabulous queen," said Joel B. New. "It's the perfect Mother's Day gift for moms, dads, and their adult kids; the LGBTQ+ community; cabaret, comedy, and new musical theatre enthusiasts; and the Rebellious Empowered Divas in all of us."
In-person tickets are $39-$79 (+$10 for food/drink). Livestream tickets are $19, and a link is emailed 30 minutes before showtime. For all tickets, visit TheGreenRoom42.
Runtime is 75 minutes with no intermission. Food and drink entry begins one hour before showtime.




Joel B. New (composer, playwright) is the proud recipient of the American Theatre Wing's Jonathan Larson Grant and MAC's John Wallowitch Award for his songwriting. His projects include Tempting Mr. Lincoln, Undertaking Christmas, Monkey Trouble Unleashed!, and Mackenzie and the Missing Boy. Joel's work has been seen and developed at Ars Nova, New York Theatre Barn, Prospect Theater Company, Musical Theatre Factory, Broadway au Carré in Paris, and the New York Musical Festival. His debut solo EP Cabot Cove — a collection of "theatre pop" songs inspired by the classic TV series Murder, She Wrote — is available on Broadway Records.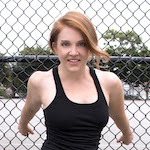 Katharine Pettit (director) is a Queer (she/her/they/them) intersectional artist seeking to create mental healthcare and wellness resources through movement, dance, and conversation. Katharine is a Brooklyn, NYC based Director/Choreographer and Founder/Artistic Director of KPC, founded in 2016. KPC – "Keeping People Connected" examines social injustices through dance. Believing in movement as our Pathway to Wellness, KPC creates groundbreaking dance musicals that center and celebrate disenfranchised people and marginalized communities, offering opportunities to process and cope with challenging lived experiences. Katharine is a Dance Educator of 20+ years, on faculty at Broadway Dance Center and The Movement Studio. With a trauma informed approach, Katie's teaching methodology focuses on serving each student exactly where they are emotionally, mentally, and physically in every moment, leaving the focus on the process and less on the outcome/finished result. Their approach to the creative process on every project is very similarly motivated.


David Fraley (music director) is a highly skilled pianist, music director, conductor, arranger, composer, and performance coach from Los Angeles. With classical training and self-taught grooves, he has perfect pitch and can play and notate any song he hears. David has worked on numerous shows as a music director, piano-conductor, and piano player, including "Mamma Mia", "Sweeney Todd", and "Daddy Long Legs". A devoted fan of Sondheim, David loves collaborating with people to create art together. His talent, versatility, and love of music make him a sought-after performer and collaborator in the entertainment industry. 
MEET THE CAST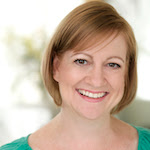 Renee Claire Bergeron (Brenda) is absolutely thrilled to be back on the stage and to be working with Joel again! Credits include: Andrew Lloyd Webber's Whistle Down the Wind (National Tour), Church Basement Ladies (Fireside Theatre), The Guys (Davenport Theatre), The Pirates of Penzance (Boheme Opera NJ), Nunsense (Arizona Broadway Theatre). TV/Film: The Path (Hulu), Onion News Network, As The World Turns, Celebrity Nightmares Decoded and Archaeology of a Woman. Winner of the New York Innovative Theatre Award for Outstanding Actress in a Lead Role for her performance as Lily in A Man of No Importance with The Gallery Players. Proud member of Actor's Equity. www.reneebergeron.com


Lydia Gaston (Donna) (AEA, SAG-AFTRA) is a longtime New Yorker who grew up in the province of Negros Occidental, Philippines. Her eclectic performing career began with Ballet Philippines where she became a soloist at sixteen. Later in New York she danced with various dance companies, most prominently with choreographer/playwright Rachel Lampert. Lydia is a veteran of six Broadway shows: The King and I revivals at Lincoln Center (2016) and at the Neil Simon Theatre (1996), Miss Saigon, Jerome Robbins' Broadway, Shogun, and The Red Shoes. Off-Broadway she created roles with Ma-Yi Theater Group, National Asian American Theatre Company and Pan Asian Rep. At the Public Theater in New York, she understudied multiple roles in Jessica Hagedorn's Dogeaters, and was a member of the 2008 Shakespeare Lab. On TV, Lydia appeared in "The Sopranos" (HBO), "The Blacklist" (NBC), "The Path" (HULU), and as a fictional 2020 presidential candidate on "Late Night with Seth Meyers." Lydia has enjoyed showing her comedic side with roles like "Mrs. Li" in A Deal by Zhu Yi, at Urban Stages NY and the dual roles, "Angelina/Ruth" in Rachel Lampert's adaptation of a Gilbert and Sullivan mash-up. Lydia is an arts educator with a Masters of Arts degree in Applied Theatre from CUNY School of Professional Studies. She is an adjunct professor at SUNY Empire State College, and has shared her theatre and dance knowledge in various communities including seniors, and students from pre-elementary to high school. Lydia is writing and developing a solo piece HER MOTHER'S DAUGHTER about her mother Lydia Madarang Gaston, her first dance teacher and mentor.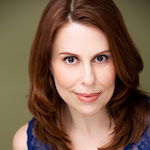 Tari Kelly (Mildred Hatter) Broadway: Mr. Saturday Night, Groundhog Day, Something Rotten!, Anything Goes, The Boy From Oz, How the Grinch Stole Christmas, Show Boat. National Tours: Anastasia (Countess Lily), Little Shop of Horrors (Audrey), Show Boat (Ellie), Beauty and the Beast (Silly Girl). Regional: Thoroughly Modern Millie (Millie – Jeff Nomination); Anything Goes (Reno Sweeney – Carbonell Award); End of the Rainbow (Judy Garland – Henry Award). www.tarikelly.com


Wendy Makkena (The Narrator) is a versatile actress, musician, and entrepreneur whose career spans film, television, and stage. She has starred in numerous comedies on both the small and big screen, including Oliver Beene, Listen Up, The Mob Doctor, and the popular Sister Act movies. Wendy has also had supporting roles in comedy films such as Camp Nowhere and Air Bud, as well as playing a British real estate agent in the ensemble comedy Fair Market Value. Additionally, she appeared in the Tom Hanks drama It's a Beautiful Day in the Neighborhood as Dorothy.
In addition to her work in film and television, Wendy has had an extensive career on stage. Her Broadway credits include both comedic and dramatic roles, such as Lend Me a Tenor, Pygmalion, Side Man, and The Shawl. She has also performed in Off-Broadway productions, working with esteemed directors and playwrights like Harold Pinter, Sidney Lumet, and Julie Taymor. Wendy's stage performances have earned her several awards, including the LA Drama Critics Circle Award and the Robby Award for Best Actress for her role in The Water Children.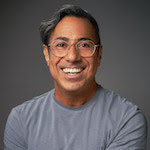 Charles Sanchez (The Men) is very busy being good at a lot of things, especially being gay. Atingle to be performing in R.E.D. Hat Fight Club, Charles has been lucky to be in several of JBN's works, including John Wilkes Booth in Tempting Mr. Lincoln, and Mrs. Subplotnik in Monkey Trouble Unleashed! Charles and JBN also collaborated to create the hilarious HIV public service campaign, "The More You Can Ho." Charles' ground-breaking web series, Merce – a musical comedy about a person living with HIV who isn't sick, sad, or dying – garnered him several awards, including Best Actor in a Web Series at the Official Latino Short Film Festival. A writer openly living with HIV, he is a contributing editor for TheBody.com, and his work has been featured in leading publications POZ Magazine, HuffPost's Queer Voices, PositivelyAware.com, Them.us, and more. Hair by Justin at Live By the Sword Salon.


Jill Melanie Wirth (Judy) is an actress/singer/writer. Off-Broadway: Kithless in Paradise. TV-Film: The Normal Heart (HBO). Solo Theatrical Concert: This is for You Daisy Ellington (92Y). Opera: Orphic Moments (Jazz at Lincoln Center). ANDTheatre Company: Sex Ed and Welcome to Playland! (co-written and performed with her husband, David Wirth). Jill has also performed at such prestigious venues as Carnegie Hall, Playwrights Horizons, BAM, Vineyard Theatre, York Theatre, NYMF, Westport Country Playhouse, and La Mama. Jill has worked under the direction of luminaries Tom O'Horgan, André De Shields, Patricia Birch, Ryan Murphy and Ted Sperling. Writer/Performer: Dramedies that examine end-of-life issues, historical topics, and sexual matters. JillMelanieWirth.weebly.com

R.E.D. Hat Fight Club is a work of fiction and is not affiliated with or endorsed by the Red Hat Society. Any resemblance to actual persons, living or dead, or actual events is purely coincidental. The views and opinions expressed in this musical are those of the fictional characters and do not reflect the views or opinions of the Red Hat Society or its members. The Red Hat Society is a registered trademark of the Red Hat Society, Inc.
THE GREEN ROOM 42 recently celebrated its landmark five-year anniversary as Broadway's premiere destination for live music, nightclub performances, and special events. The space lets audiences experience shows featuring Broadway's biggest names and emerging talent up close and personal like no other space in the world with a hip, funky vibe, and world-class food and beverage served table-side during shows. Over the past five years, the venue has been host to some of the biggest names in show business, like Lillias White, Josh Groban, Sara Bareilles, Tina Fey, Katharine McPhee, Bowen Yang, Bette Midler, Judy Kuhn, & over 5000 others. While sampling the best talent NYC has to offer, guests can enjoy inspired dishes alongside signature cocktails, craft beer, and a curated wine list. Tickets can be purchased at www.TheGreenRoom42.com. The Green Room 42 is located at 570 Tenth Avenue inside YOTEL in New York City; @TheGreenRoom42